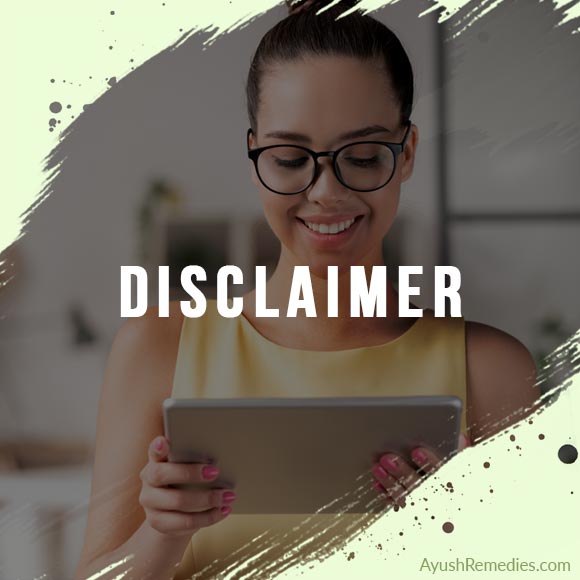 Please Read It Carefully
Website Disclaimer
We declare that our ayurvedic pills, gels, creams, powders, or other herbal products never claim to diagnose or remedy any health trouble.
The FDA does not rate herbal products. Any information you find out here regarding a particular disease or illness and their respective remedies are informational objectives only, just to spread knowledge and awareness.
Our herbal healthcare products never claim to provide a permanent treatment for any disorder or illness you face currently, and indeed do not replace any cure you seek from a certified health care provider.
We hence request you to first ask your doctor about the products you are interested in buying so that he does brief research on your choice and its inside contents. If your physician signals positively, you should only proceed with the purchase.
Herbal ingredients have a rare chance of surfacing any side effects, but a person deserves safety measures to use these without hesitating.
The professional models seen on our website may or may not necessarily endorse the ayurvedic products shown or marketed by us.
The testimonials, feedback, or reviews you see here on our website are given by real-time consumers and must not be taken as a means for our advertising process.
These individuals have used our products regularly as supervised by our Ayurveda experts.
Their identity is always preserved to maintain their secrecy. These statements are subjected to be altered by our site experts to follow the legal guidelines of search engines.
The results vary in every individual as per their present health scenario, their ability to get healed, other medications they might take in parallel, and living habits.
We recommend you be regular with the course without any fail or irregularities and be patient for its results that could be noticed anytime as a surprise, after a few weeks or months.